Are you tired of scrolling through Pinterest, searching for the best way to make your bedroom more beautiful? Most people have started working from home since the outbreak of the covid-19 pandemic, and their bedrooms have become their new workplaces. So, your room should be a place where you can unwind and work; it should be a place where you can party and give an interview; it should be pleasant and personal at the same time. So, we've made a list of the top ten ideas for decorating your room like a pro.
Deciding the theme
Drawing a rough idea or getting a hand on a theme that you want in your bedroom is essential. It will guide you through this journey of decorating your room. You can find many themes and ideas on Instagram and Pinterest or follow some social media accounts that put different themes out there. But you don't have to be rigid about that idea; you can mix and match different themes to make your own theme. The only tip would be don't invest until you have a theme decided.
Choose a Color Palette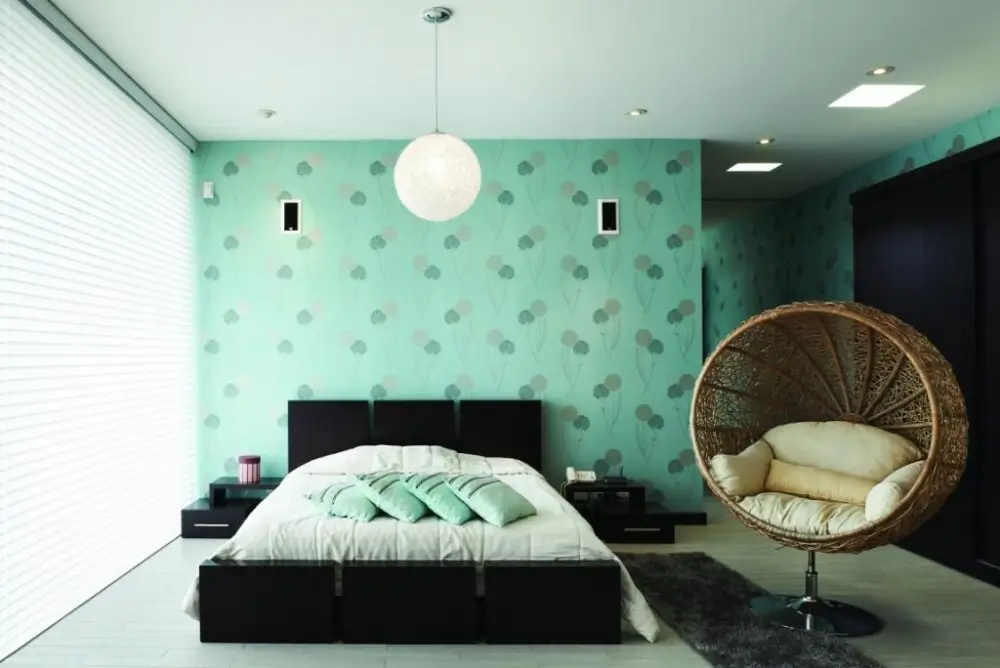 Choosing a color palette is the primary step when you start decorating your room. The color of your room depends upon your personality and the vibe you want from the room. You can choose an all-white color palette that will make your room brighter and more spacious. Or, you can go for an all-dark theme that is very much in trend such as grey or dark blue. You can also go for blues or lavender, which will give your room a soothing and cozy effect.
Furniture makes the difference
You must be done with the theme and color palette by now, and the next step is to decide on the furniture. The first things you have to do that measure the floor space of your room to get the right-sized furniture. The dominant furniture pieces like your bed, dressing table, and wardrobe should complement the size of your bedroom and should not make it congested. If you have space, you can add a bedroom chair that will give you a place to sit and relax.
Making the right choice with Beddings and Pillows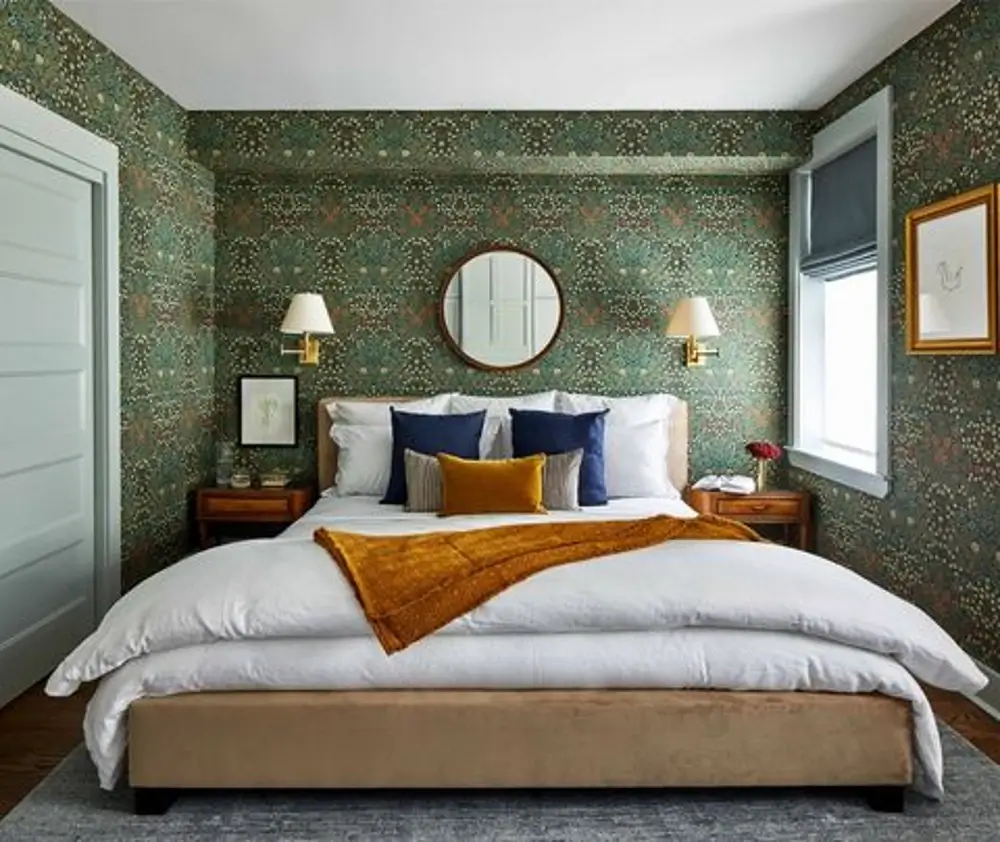 So, let's be clear: you want your bedding and pillow to be extremely comfortable since it will help you relax after a long day and enjoy a sound sleep. But purchasing a mattress should not cost you a fortune because you are already spending so much. So, the next thing that comes to your mind is where to find a good cheap mattress? You can find some amazing options which will make your room cozier and comfier.
Shine it with the right lights
Many times, even after spending so much time and effort deciding on a theme and selecting the appropriate hue, people still mess it up by selecting poor lighting. Here's how to choose the perfect lights for your room, Prioritize the areas where you'll require the most lighting and least lighting. See whether it suits your theme or the general notion you had in mind. Choose lighting that is neither too bright nor too dim.
Choosing the best bedroom décor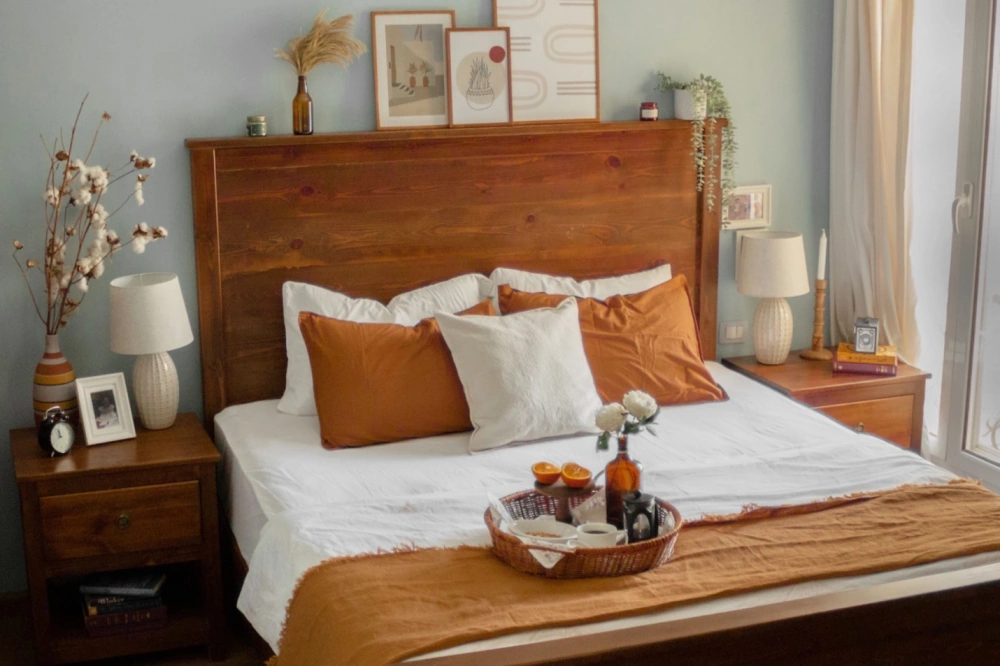 Choosing the bedroom decor is the most fun part of decorating your room as you can decide the artwork you want to put in and what type of décor you want. This particular section will reflect the real you. So, try to make it raw and tailor it according to your taste. You can add some paintings, wall hangings, and mirrors. Try to do the décor according to your theme of the bedroom.
Add some aesthetic wallpapers
If you want to add more color and pattern to your space, wallpaper is a great way to do that. The wallpaper will add a new dimension to your room and make it more appealing. You can use floral wallpaper to add drama to your space. If you want a more modest, go for wallpaper with pastel colors and a different pattern. Plus, because wallpaper is removable, you won't have to worry if you change your mind later.
Add on some good curtains
Curtains are timeless and will assist in concealing your windows, as they are the most overlooked aspect of any bedroom. Adding a velvet curtain to your room will make it look more luxurious, and translucent curtains will provide some breeziness. Curtains will also help keep your room cooler by blocking sunlight during the hot summer months. You can also use blinds, but a beautiful pair of curtains will keep it simple and elegant.
Bring some nature to your Bedroom
Plants are always a good choice for a bedroom. Indoor plants are trendy these days and will also improve the beauty of your space. Bringing some nature into your bedroom will boost your mood, and caring for those plants will teach you to be more responsible. Overall, adding plants to your room will make it more attractive.
Add some rugs
Rugs are the most effective method to add color and warmth to your bedroom. The rug's vast size will help to make your space appear larger. It has the potential to drastically alter the atmosphere of your bedroom. Please make an effort to mix and match contrasting colors and shapes to make them more iconic. To keep it simple, use soft light carpet for your bedroom.
Conclusion
The bedroom is where one goes to relax and unwind. It's your personal space, so make it as comfortable as possible. The only way to make your bedroom beautiful is to follow a step-by-step procedure and put out some work determining what you want your room to look like or the vibe you want to have in the room. This article attempts to address several aspects of room decoration in a more nuanced manner, and it will help you through the process.
Mark Thompson, a seasoned pest controller, is renowned for his expertise in keeping homes and businesses free from unwanted intruders. With a passion for environmental sustainability and a deep understanding of pest behavior, Mark has become a trusted authority in the industry.